Description
is a good hosting option for smaller to medium scale websites. Canvas Host is a certified B corporation based in downtown Portland Oregon. They have been evolving with the times and offer increasingly good hosting options. Their plans are affordable and reliable.
WordPress is among the best options as a framework for you website.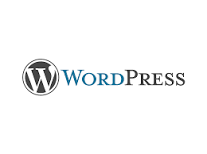 "WordPress is web software you can use to create a beautiful website, blog, or app… The core software is built by hundreds of community volunteers, and when you're ready for more there are thousands of plugins and themes available to transform your site into almost anything you can imagine. Over 60 million people have chosen WordPress to power the place on the web they call "home" — we'd love you to join the family."
Webaissance will get you all set up with a fresh installation of WordPress on your own Canvas Host site and ready to go – within 24 hrs. This package includes:
Canvas Host Website setup
Canvas Host WordPress setup
Domain setup
Personal Customer Service
In addition to Canvas Host there are other hosts that we can get you set up. Each has its advantages and disadvantages. Canvas Host is a good option for small and medium sites.
Domain name is a separate purchase by you to the domain registrar – which we will facilitate. Typically domains cost about $12 / year. You can purchase a domain from any certified domain registrar or use one you already have. If you will be getting a domain we recommend getting your domain from Canvas Host. We will walk you through the process as soon as you purchase this package.
Hosting is also a separate cost and will be paid by you to the host (in this case Canvas Host) – which we will facilitate. Hosting at Canvas Host starts as low as about $5 / month and goes up depending on how robust you want your site to be.