Webaissance Digital is a web and digital services company based in Portland, Oregon, USA. We have been creating websites and web-related technologies since 1996. We specialize in serving non-profits, artisans, boutiques, healers and small businesses.
Webaissance will work with you to turbo-charge your digital world. In addition to building and maintaining your website we can assist you with all your social media, newsletter and digital marketing integration.
We are dedicated to providing you with high-quality digital services at a modest budget. Our many successful projects and satisfied clients attest to our commitment.
Webaissance is an official partner of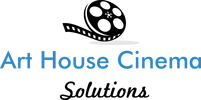 Featuring our custom
Art House Tix plugin
for WordPress which automatically integrates the Art House feeds with your website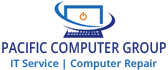 Pacific Computer offers a FREE small business computer network audit:
Comprehensive Network Audit (Free and Confidential)
Discuss and Create a custom plan to fit your small business IT needs and Budget
Our sites are built with the collaborative resources of the Webaissance StellarNine Alliance
Phone: 503.522.7409
Providing digital services in Portland Oregon USA Since 1996